Bottom's Up
What is a Ridgeback?
"A Rhodesian Ridgeback has a very particular "personality". In relation to people he rather be a partner for his owner than a slave carrying out his master's orders. It is exceptional for its intelligence but does not obey blindly and immediately and would rather take time to think before performing a command. A Ridgeback does many things in its own way and acts in different situations surprisingly wisely. This dog is very cautious, prudent and restrained. This behavior – typical of the breed – should not be seen as a weakness in character but quite the contrary. It is a contemplating, intelligent dog – for smart people!" Excerpt from the book Rhodesian Ridgeback, African in Europe, M.T., 1999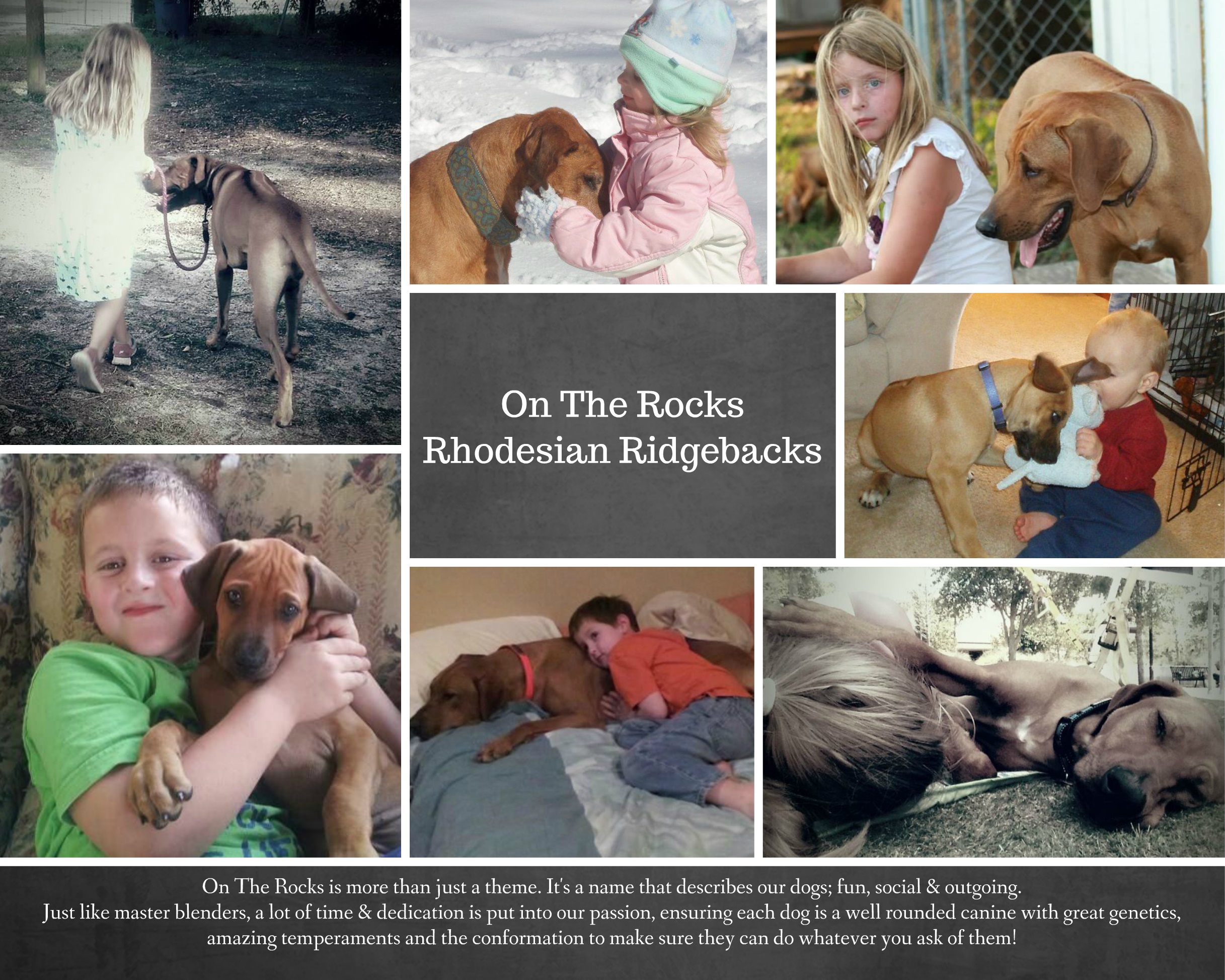 Our Ridgebacks aren't just our dogs, they are each a member of our family. Whether we are working with them out in our yard, taking them to events, or just simply letting them lounge around the house, their health and well-being is our top priority.

We strive to make each of our Ridgebacks the happiest and most stable dog possible by ensuring they are continually socialized, along with staying physically fit and mentally stimulated.

Ridgebacks are our life and we are definitely owned by them!

Enjoy browsing our site and please feel free to contact us with your questions or comments.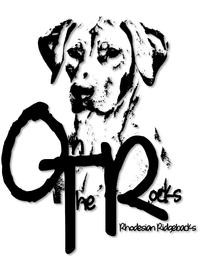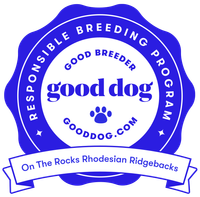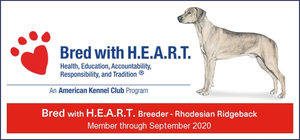 Website last updated: 12.27.2021
You are visitor number: 19295